Image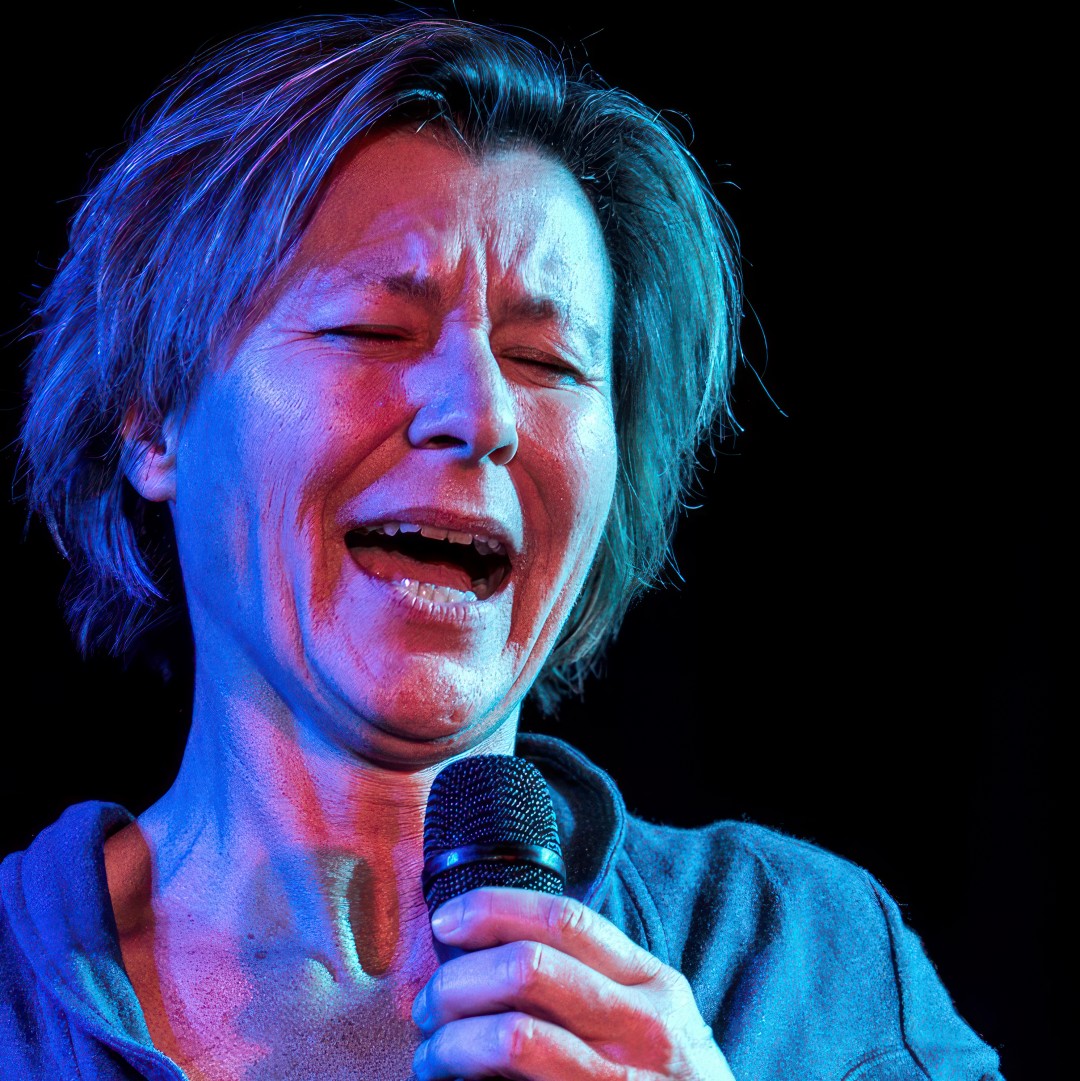 Jazz- und Improvisationsvokalistin
Annette Giesriegl is an Austrian vocalist based in Graz/Austria. She works in the field of free jazz, Free improvised music and contemporary music.Annette has a Jazz degree from the music university of Graz Austria, since then she constantly expands her vocal material and musical language, for example, with studying Indian music in London, UK.Her musical focus is on "what the voice can do". She includes vocal sounds from musics from all over the world and she works with electronics to expand her vocal material in term of sounds and virtuosity. Her musical projects are various. In the centre of her attention is the area of creating music in the moment and in tune with this, she works with musicians all over the world to explore the language of spontaneous music.
Annette Giesriegl organises and conducts the Styrian Improvisers Orchestra in Graz (founded by V:NM Graz since 2012), which content is inspired by the Improvisers Orchestras from New York, London and Vienna.
Since 2013 Annette Giesriegl was a leading organiser of the V:NM Graz, Association for New Music in Graz, which held a Festival every second year and organised exchange programs with musicians from other countries in Europe.
Giesriegl also organises an Improvisation Forum since 2011 called "The Gathering" - inspired by London based dancer and vocalist Maggie Nicholson - for musicians and dancers and other artistic genres.For many years she has been connected to London´s scene of Improvised Music and has worked/ is working with Veryan Weston, Steve Beresford, John Edwards, Alison Blunt, Lol Coxhill, The London Improvisers Orchestra and many others.Annette Giesriegl has performed in many places including Europe, US, Brasil, Israel, Australia, New Zealand and South Africa.