Image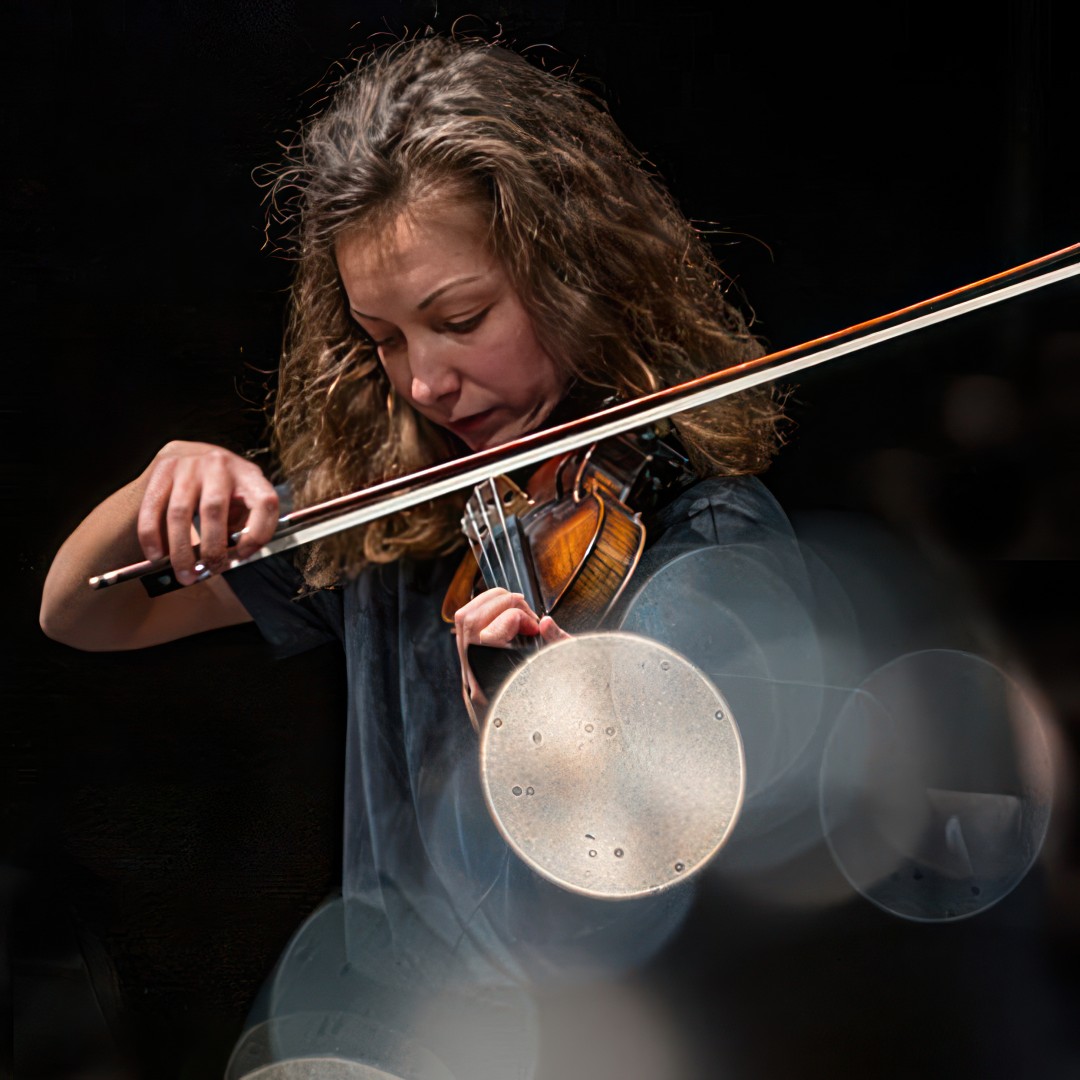 Alyona is a violinist, enthusiastic about variety, collaboration and synergy between human beings. She is particularly interested in the exchange interconnection among musicians, which she believes are fundamental resources of artistic and personal development.
Alyona was born in Ukraine, started her classical violin education in her hometown of Uzhgorod and continued at the Lviv M. Lysenko National Academy. In 2014 after completing it, she decided to move to Graz (AT) to continue her musical journey.
Currently she is in her second Master, in Performance Practice in Contemporary Music at the University of Music and Performing Arts Graz, under the supervision of the ensemble Klangforum Wien. She considers herself lucky for being surrounded with some expert mentors of the ensemble (such as Gunde Jäch and Dimitrios Polisoidis), collaborating with great composers and performers, such as Peter Ablinger, Johannes Maria Staud, Carola Bauckholt, Ernst Kovacic, Christoph Herndler, François Sarhan, Joëlle Léandre, Bas Wiegers and others.
Simultaneously, she also works as a substitute in the Graz Philharmonic Orchestra, playing with styrian improvisers orchestra, Ensemble NeuRaum ahead with Bruno Strobl, performing on venues and festivals such as: impuls 12th International Ensemble and Composers Academy for Contemporary Music, Wien Modern Festival, Styriarte Graz, and open music – a series of contemporary music concerts in Graz, Austria. During this period she also co-founded an ensemble for contemporary music and performance, named "Coincidence", based in Graz.
At the moment she is happy discovering new possibilities for herself as a violinist, ensemble member and explorer.