Image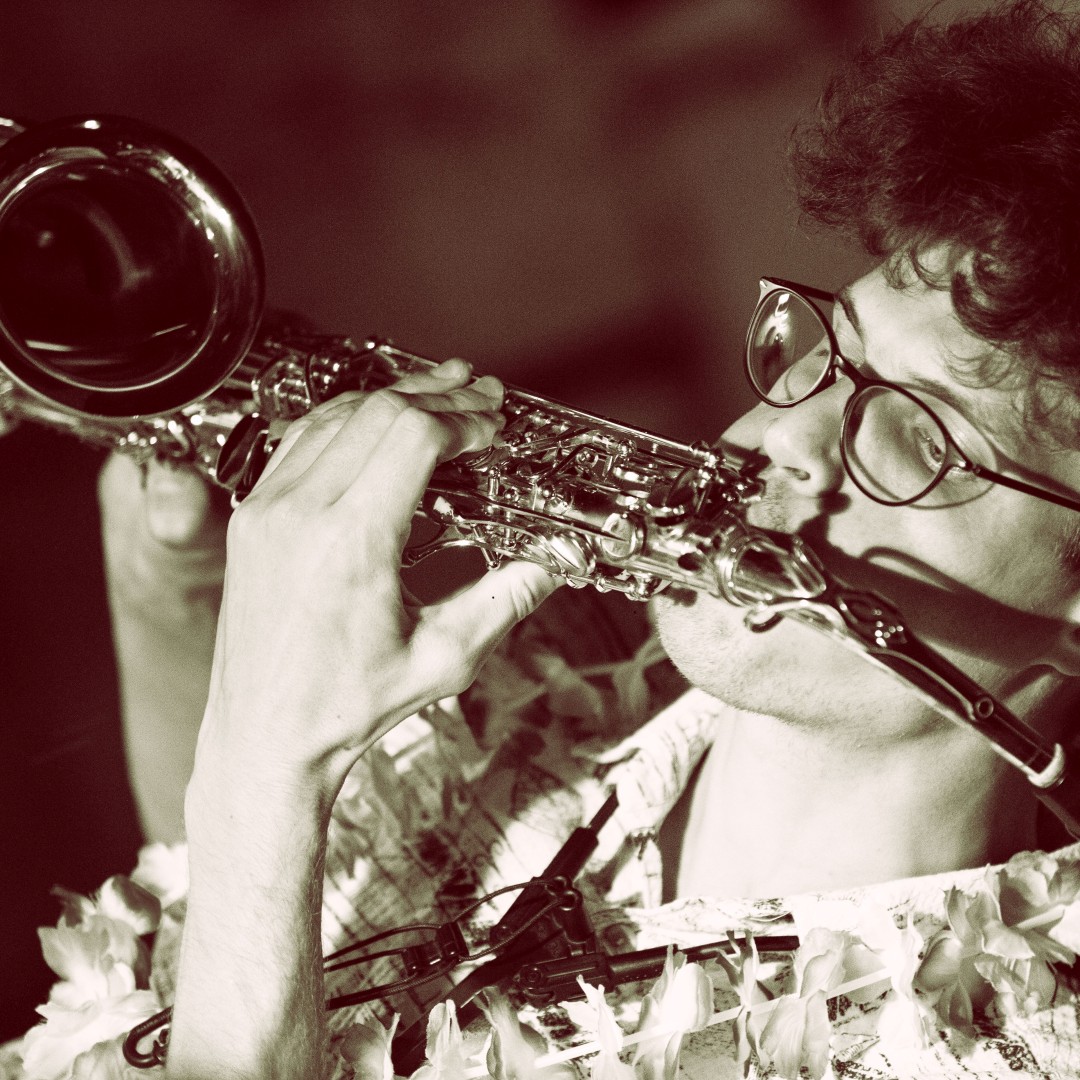 Tilen Lebar (b. 1993) is a Slovenian composer, improviser and saxophonist based in The Hague, the Netherlands. After finishing his studies at Conservatoire for Music and Ballet in Maribor with Peter Kruder, he has continued and completed a Bachelor's Degree in musical arts with principal study in the saxophone and continued his Master's Instrumental pedagogical studies in Saxophone under mentorship of Miha Rogina and Matjaž Drevenšek at the Academy of Music, University of Ljubljana (Slovenia). Later on, he studied in the composition class of Uroš Rojko at the University of Ljubljana. Tilen finished his Master Composition studies at Royal Conservatoire in The Hague in the classes of Guus Janssen, Peter Adriaansz and Cornelis De Bondt as well as his one-year saxophone studies in class of Raaf Hekkema and Lars Niederstrasser.
He is actively participating in the field of the improvised music scene and interdisciplinary arts and regularly cooperates with Zavod Sploh, KUD Mreza, Ensemble Szene Instrumental, CONA | institute for contemporary arts processing and Inexhaustible Editions. His sound world reveals a great knowledge of individual instrumental extended techniques as well as contemplated colours, detailed structures in sound tinctures and a thorough knowledge of the tradition of contemporary Western art music and various experimental fields. He had performances on festivals as ISCM World Music Days, Gaudeamus Muziekweek, Leicht uber Linz, New Music Forum, ISC World Saxophone Congress, Opera Forward Festival, etc.
On the 67th International Rostrum of Composers his work 'Staticotion' for accordion & electronics was a recommended in the general as well as in the under'30 categories. His collaborations included ensembles as Asamisimasa from Oslo, ensemble Oerknal (the Netherlands), Slagwerk Den Haag (in collaboration with Royal Conservatoire in The Hague), Ensemble Contrchamps (Switzerland), Experimental studio of SWR Freiburg and Dutch National Opera & Ballet, among others. His works were dedicated to performers as Christoph Grund, Luka Juhart, Susanne Peters, Anja Clift and Valentina Štrucelj, among others.
During his studies at the Univesity of Ljubljana he received a Prešeren's prize by the Academy of Music for his portrait concert 'Layering time.' In The Netherlands he received an international RKST21 award by Orkest De Ereprijs for his work 'Thought Echo.' He was a recipient of a scholarship by the Ministry of Culture Republic of Slovenia for his postgraduate studies at the Royal Conservatoire in The Hague. Recently his duo 'Bijna Samenhangend' released two new full CD's on the Inexhaustible Editions.