Image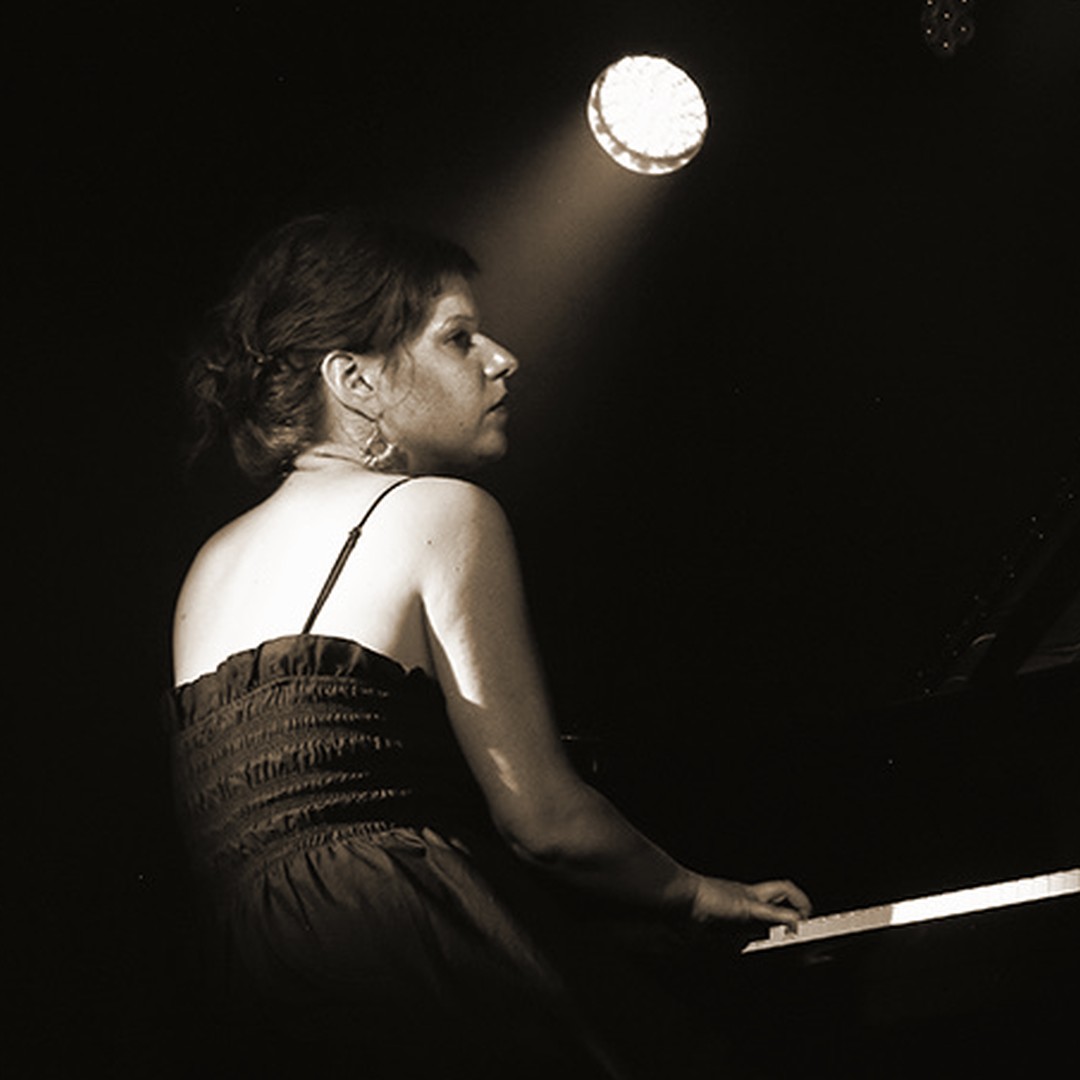 Marina Džukljev (SRB, 1983) is a pianist, educator and active performer in the fields of free improvisation, classical, contemporary and applied music.
She collaborates with wide range of multimedia artists across region and further such as: Dieb13, Jonas Kocher, Jasper Stadhouders, Joel Grip, Michael Thieke, Noid, Vasco Trilla, John Dikeman, Isabelle Duthoit, Tristan Honsinger, Korhan Erel, Franz Hautzinger, Biliana Voutchkova, Chris Pitsiokos, Hans Koch, Christof Kurzmann, Ilia Belorukov, Leonel Kaplan, Szilard Mezei, Ute Wassermann, Tony Buck, Carl Ludwig Hubsch, Richard Barrett and many others.
She is a member of the quartet, septet, tentet and the large ensemble of the composer and violist Szilard Mezei, with whom she has recorded and published music over the many years of collaboration.
Marina is an active member of duos Dyberg / Džukljev, Noid & Marina Džukljev, dieb13/Marina Džukljev, Thieke/ Džukljev, MRM trio, Barrett/ Džukljev/ Zarić trio, Flowers we are… (w/Schellander and Noid), Weber/ Griener/ Džukljev trio, quartet TiTiTi and international ensemble Šalter.
She performed at the festivals and concert series in Slovenia, Austria, Croatia, Serbia, Portugal, Slovakia, Italy, Hungary, Sweden, Switzerland, Germany…
Her music was broadcasted on National Radio and TV Stations in Serbia (RTV Beograd, Radio Novi Sad) Croatia (HRT3, Radio Rojc), Slovenia (ARS Radio, Radio Student), Austria (ORF), Slovakia…
Džukljev has released more than 20 cd's as a sideman as well as an author for labels: Leo records, FMR records, Klopotec, kuda.org, WMAS, Interstellar Records, Bruit, Zavod Sploh, Inexhaustible Edition.
As a curator and producer, she organized dozens of concerts and workshops for Improstor – improvised music concert series in Novi Sad (Serbia) as well as for the festivals Interzone and Festival in Opposition.
Working as a professor of classical piano in the Music high school, her students was awarded in many international competitions.
She recorded music for the numbers of theatrical pieces and is involved in many multi-media projects.